Zoho integration
Zoho is an online service for documentediting and other activities. As part of these service they offer applications to edit textual documents, spreadsheets and presentations. These applications are seamlessly integrated in the XsDesktop environment and offer you the freedom of online editing from within the powerfull environment of XsDesktop.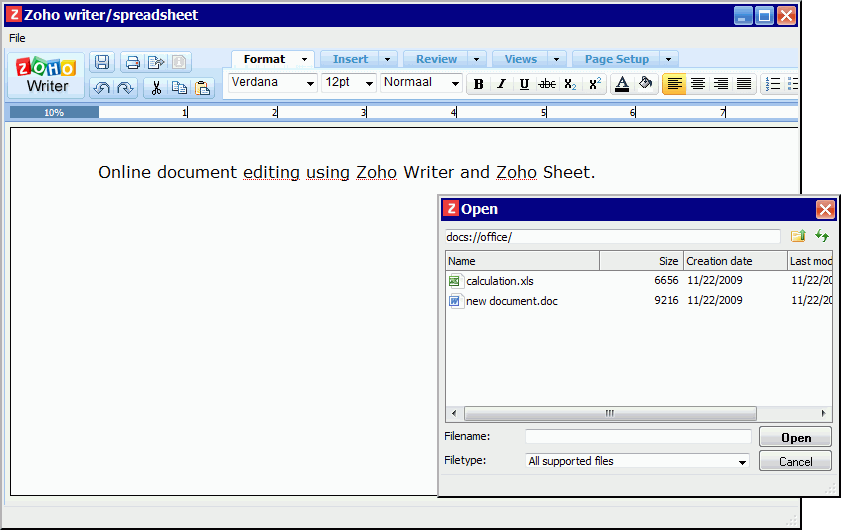 Documents
XsDesktop has an advanced system of linkable storages from different services on the internet. All those documents are editable in the Zoho application, as long as they are supported.
Zoho Writer supports the following filetypes: doc, docx, rtf, html, txt en odt. Zoho Sheet supports the following filetypes: xls, xlsx, csv, tsv en ods. And Zoho Show supports the following filetypes: ppt, pps, odp. All files from the Microsoft Office and OpenOffice range are supported.
Compatibility
Zoho supports most of the modern browsers. However, some applications are nog available for all browsers.
For details check their blog.
Other
To use the Zoho editors, every document that you want to open is uploaded to the Zoho server where it will be saved temporarily during editing. When saving, the changed document will be send back to XsDesktop to be saved at the correct location on one of your linked storages.